In order to use our Auto Attach and FORCED EXP Features you have to add the following 2 Experiences to your land:
"Auto Attach by Smooching Serpents" and "FORCED EXP by Smooching Serpents"
Go to Parcel Details/About Land > Experiences > Add… and then type "Smooching Serpents" into the Choose Experience window (Make sure you have selected at least moderate content rating!).
Now the two Experiences by Smooching Serpents appear and you can add them to your parcel. Et voila – you're all set up and ready for sexy experiences!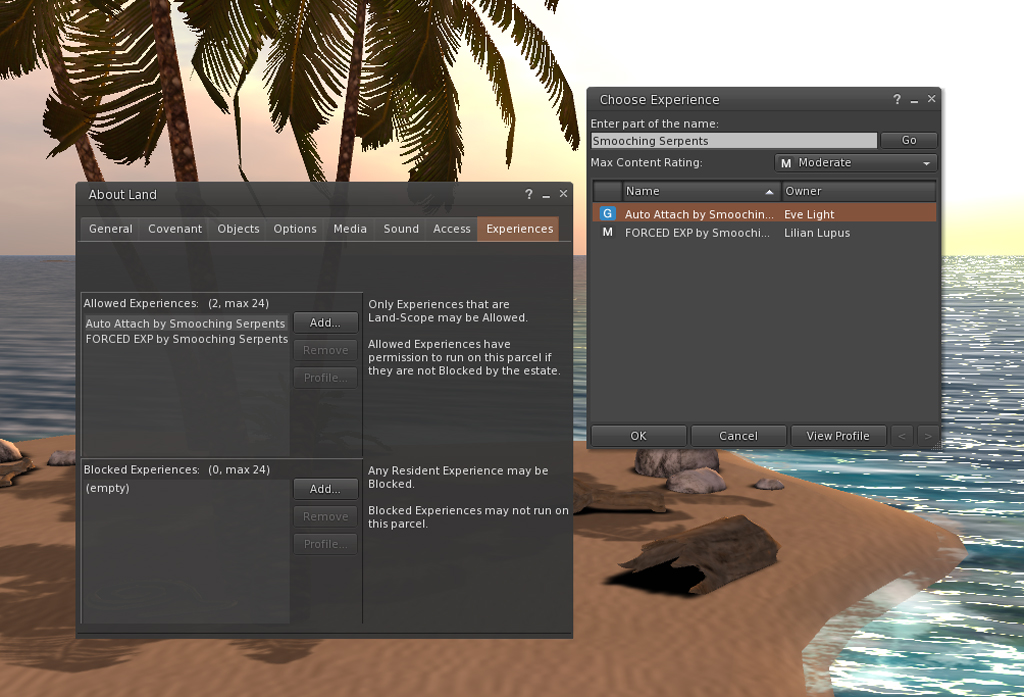 Now the Auto Attach Feature just works fine in the background when using our devices (the user has to accept the experience once), FORCED EXP needs a little more attention, since it's a kind of easy RLV substitute…click here to learn more!