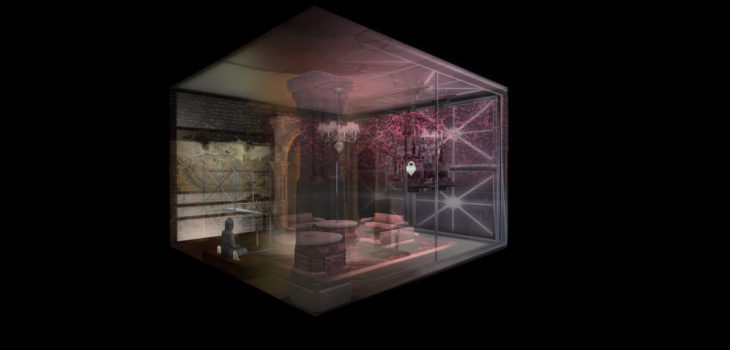 This furnished Morphing Room takes you on a kinky journey round the world. Get excited!
Features:
– Morphing Room 15 x 15 x 10 m
– rez 6 outer shells: Prison Cell, Metal Cage, Glass Cage, Padded Cell, simple Box and Stage
+ a very useful RLV Cage!
– Auto Unrez Option to save prims (re-rezzes the room on collision)
– rez furnished playrooms with different themes
We give out the base for free and you can buy your favorite playroom modules separately:
– collect scenes in various amazing styles (Asian, Medieval, Latex, Futuristic, Urban…)
– lots of high quality mesh furniture with texture/color change
– solo, couple and 3some animations for Sex, BDSM, special Kinks
– RLV enabled
– poseball free furniture
– free lifetime updates!
Quick Start Manual
Setting Up the platform:
1. Place the platform with the heartlock (Morphing Room Base) on the ground and rotate it as you wish.
2. If you want to make it a skybox you can sit on the object, select edit from the pie menu and choose the height you want.
3. Simply edit the heartlock, then drag and drop your playroom module(s) from your inventory into the heartlock content tab. (module names start with a "<").
4. Now you can touch the heartlock:
Heartlock Menu:
– Select Scene: select your house and rez it.
– Addition: Adds a non-phantom outer shell. You can select from a menu with several styles.
– Public: Set menu access to public, group, or owner. In public mode anyone can change scenes, in group mode only people who wear a the group tag of the group the object is rezzed with, in owner mode only the owner can operate the system.
– UnrezzOn: If you activate the Auto Unrezz Option, the rezzed playroom will vanish when nobody is around and re-rezz if an avatar steps on the platform. The outer shell will not unrezz. Amazing prim saver!
– Info: Gives you a notecard with this information.
– Reboot: Reboots the whole thing.
Selecting a Room:
Touch the heartlock and click "SelectScene". Now choose your playroom style.
Now the white platform vanishes and your house will appear. Wait until it is fully rezzed.
When not in use, you can unrez the room by clicking "Unrezz" in the "SelectScene" menu.
For the experience features you need to enable the experiences "FORCED EXP" and "Auto Attach" by Smooching Serpents on your land.
If you're not the owner of the land, ask your landlord to do it for you. Enjoy!
If you need support, please contact our service manager Smoochling Resident.